Get to know Löffels Landhaus
---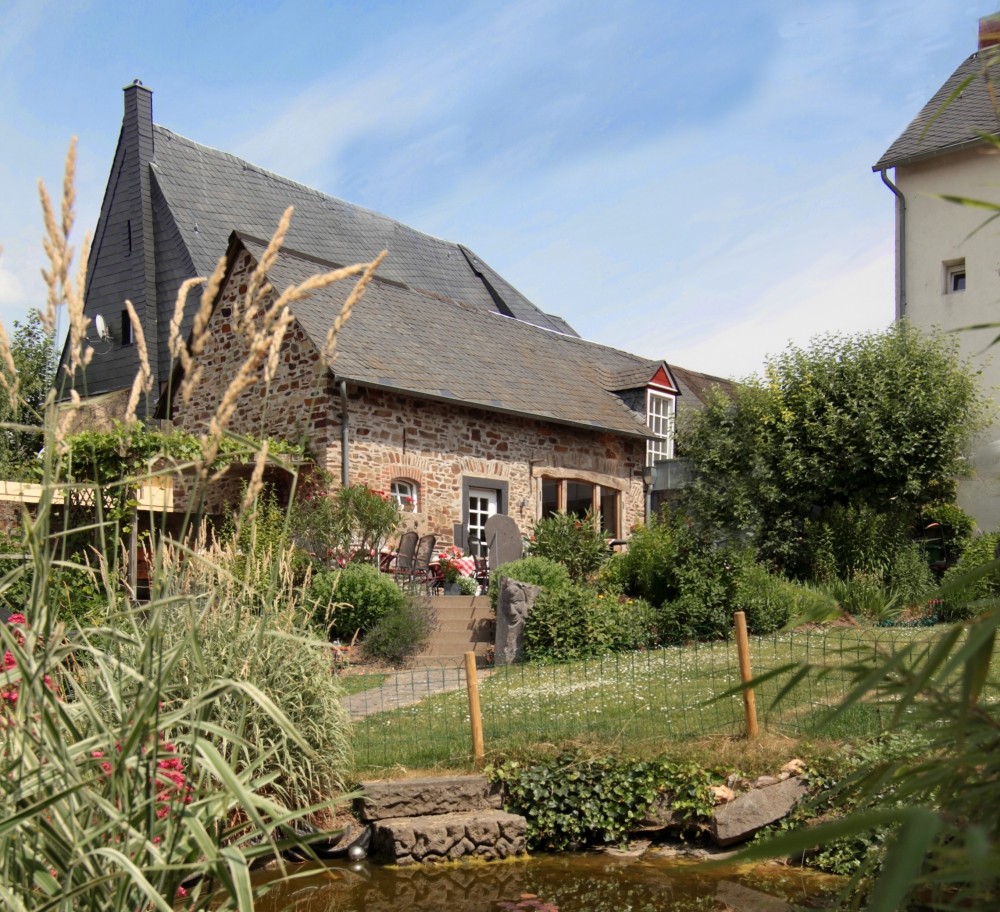 On the one hand the history of the almost 200-year-old estate and on the other hand the unique potato dishes from the country house kitchen make this restaurant stand out.
The absolute specialty of the menu is the "Eifler Schnitzel", one of many in-house creations in which the most diverse ingredients such as the highest quality meat and fish specialties, but also vegetarian delicacies, are wrapped in freshly grated Eifler potatoes and fried to a crisp in pure rapeseed oil.
The farmer's garden is located directly at the medieval city wall and serves as a terrace in the green in the warmer season. The guest rooms are located in the former puppet theater and the historic vaulted cellar.
With Löffels Landhaus you get a taste for the countryside !
The "Eifler Landhausschnitzel" ®
---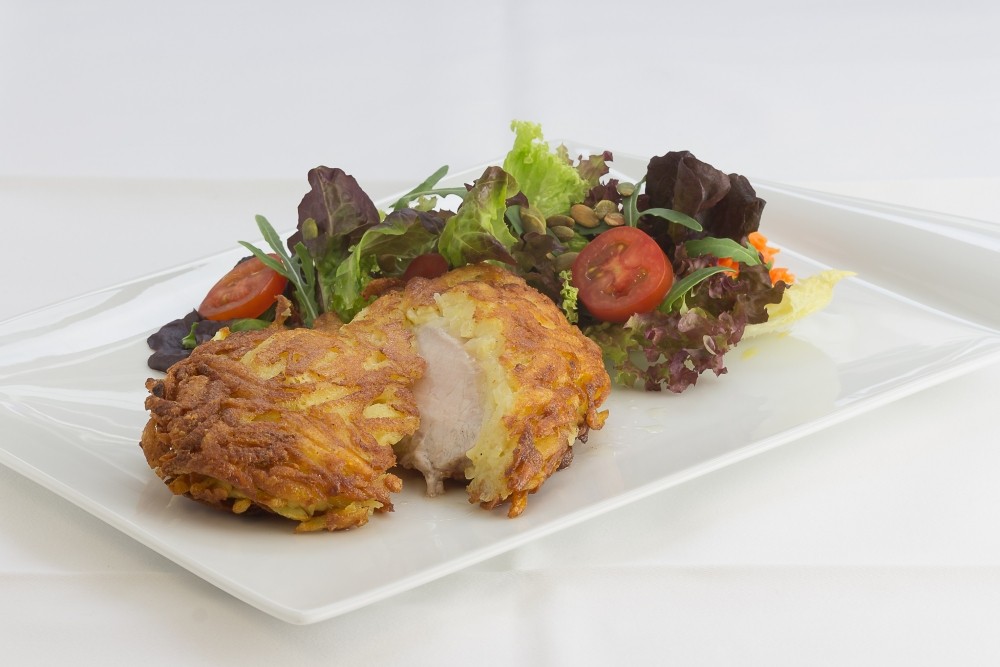 Is the specialty in Löffels Landhaus and also a registered trademark at the German Patent and Trademark Office! This in-house creation is a special recommendation when visiting our restaurant.
No matter which "Eifler" you choose, we pack the ingredient with freshly grated and well-seasoned potatoes and fry everything in pure rapeseed oil until crispy brown. This meal is served with a selection of salads of the season.